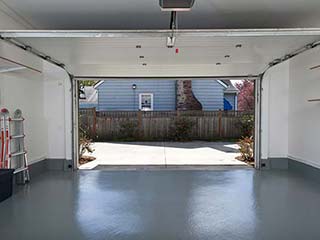 A Company That Listens To You
Whether you have some experience with these systems, or absolutely none, you'll still want to feel like your concerns and opinions are being heard. Our Garage Door Repair Sammamish team understands this completely! We value our customers more than anything else, and we'll be happy to work with you in order to find the solution the best suits your specific needs. We have many years of experience under our belts, which might be why our company is known as the best service provider in Washington.
Fast And Excellent Service
Obviously, you'd want any necessary job to be done as quickly as possible, so you could carry on with the rest of your day, but you wouldn't want to have to settle for quality for that to happen. That's where we come in! Our local technicians will get take no time in tending to your situation. They'll immediately assess the problem and decide on the best course of action. Our team is very thorough, and we always ensure that whatever repair work gets done serves as a long-time fix, rather than a short-time solution.
Repairs, Replacements, And More
You may not have a clue as to which part of your garage door is causing it to slow down or make that infernal grinding noise. That's okay! We are experienced with every type of issue, big or small, so you can trust our professional technicians to figure the problem out quickly and begin tending to it immediately. If your garage door opener is the culprit, we're familiar with every residential model out there, and can replace it if necessary. Even if you wind up needing a new door altogether, we can easily take out the old one and get the new one installed for you.
Unexpected Issue? No Problem.
Our Garage Door Repair Sammamish team is always ready to help, and being beyond proficient in handling every possible scenario, we'll be able to take anything your door tries to throw at us!
Call Us Today!
Emergency Services Offered
Repairs, Replacements, And More